How to Draw an Outline
2019 – 2022
Greater Los Angeles, Yucca Valley, and Orange County, CA

During 2019's "How to Draw an Outline" — an evening-length dance examining the concept of personal boundaries — Boundaries Practice emerged as a warmup for rehearsals, a workshop, and a regular session on the Clubhouse app. Also recapturing solo excerpts of "Outline" in natural landscapes in SCRAPE.


---
'Viscera/Epiphora'
2022



A typographical and dance film installation at Compound YV as part of the exhibition Viscera/Epiphora, curated by Caroline Partamian.

Contributions included a live performance at closing, where Jobel Medina performed solo excerpts of "How to Draw an Outline," including Disaster (the solo seen in the dance film 'Scrape,' below) and Afterdeath, originally composed for Haihua Chiang and Taylor Unwin, respectively.

Images by Michael Townsend and Sunny Rolfs.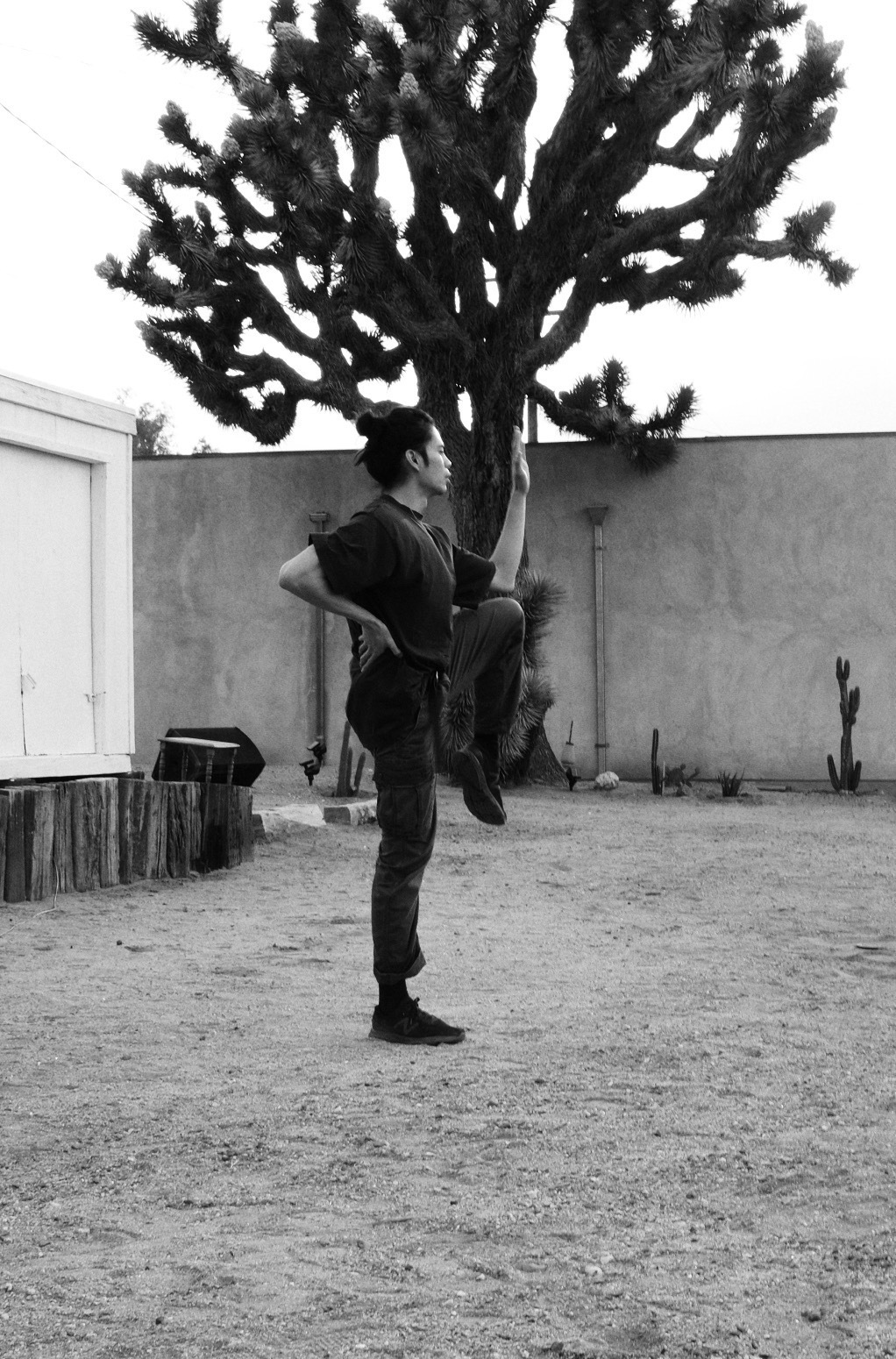 ---
SCRAPE
2021



Shot in the Kelso Dunes by filmmaker Blaine Suque for

Medium Rare

, performer Haihua Chiang delivers a moving portrayal of resilience and recovery in the face of disaster.



---
How to Draw an Outline
2019 – 2020



In a world where women's bodies and lives have long been considered permeable and literally up for "grabs", we used dance to find the edges of our ranges of motion and staminas — to draw outlines around ourselves and our lives.

Muckenthaler Cultural Center Artist-in-Residence